Hydroblaster Turbine Engine Washing Systems (TEWS)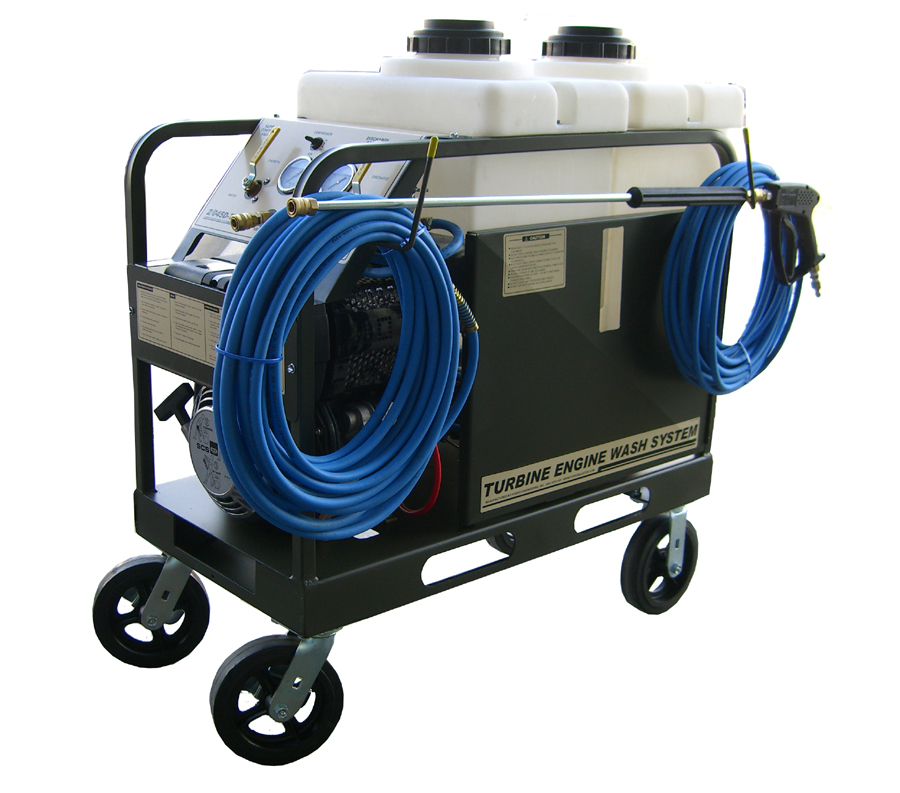 Model # 2/045D-TEWS, NSN, 4940-01-514-0087
The TEWS has its own diesel engine power source and carries both gas path cleaner and water for self-contained on-site cleaning of turbine engines.
Using the TEWS does not require you to gather and transport any of the following to the wash site:
Requires no external power source
Needs no external water source (hose or bucket)
No external chemical supply containers (buckets or drum).
The "C" model supports all turbine aircraft and includes an onboard air compressor to close engine bleed bands. The TEWS-C is fully approved by the U.S. Army.
NSN, 4940-01-514-0087
...Read More
---
The all new TEWS-D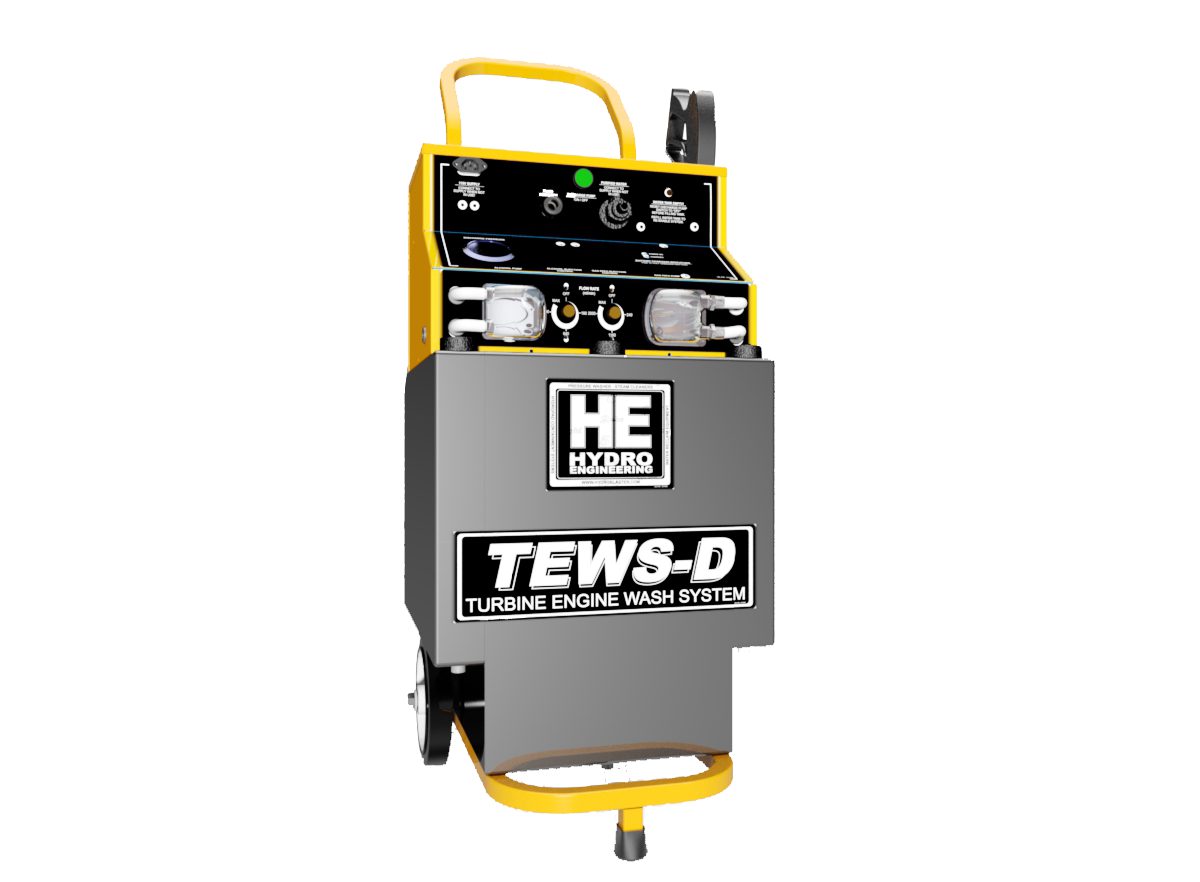 Totally self-contained for a one-man operation, the TEWS-D is the next generation of cleaning systems designed specifically to support the engine washing requirements for multiple aircraft. This tactical system is designed to be completely self-contained

The TEWS-D is a battery powered system with ample water and chemical (gas path, alcohol, and/or de-icing fluid) storage onboard. The TEWS system is designed to be pushed, driven or airlifted to the aircraft and placed into immediate operation.
---
Over Ocean Flights
The TEWS system is the perfect tool to use everytime flights are conducted over salt water. This Sikorsky S92 Helibus requires a daily Engine Fresh Water Wash with Hydro's TEWS-C in order to maintain peak performance when delivering crew members to an off-shore oil rig. Not only will the TEWS alliviate the salt build-up produced by over ocean flights, it will also increase the effeciency and power of the turbine engine by 3-10%!
The Hydropad provides an extra level of protection for the apron or maintenance area by keeping solvents and other chemicals off of the tarmac. Learn More About Hydropads Here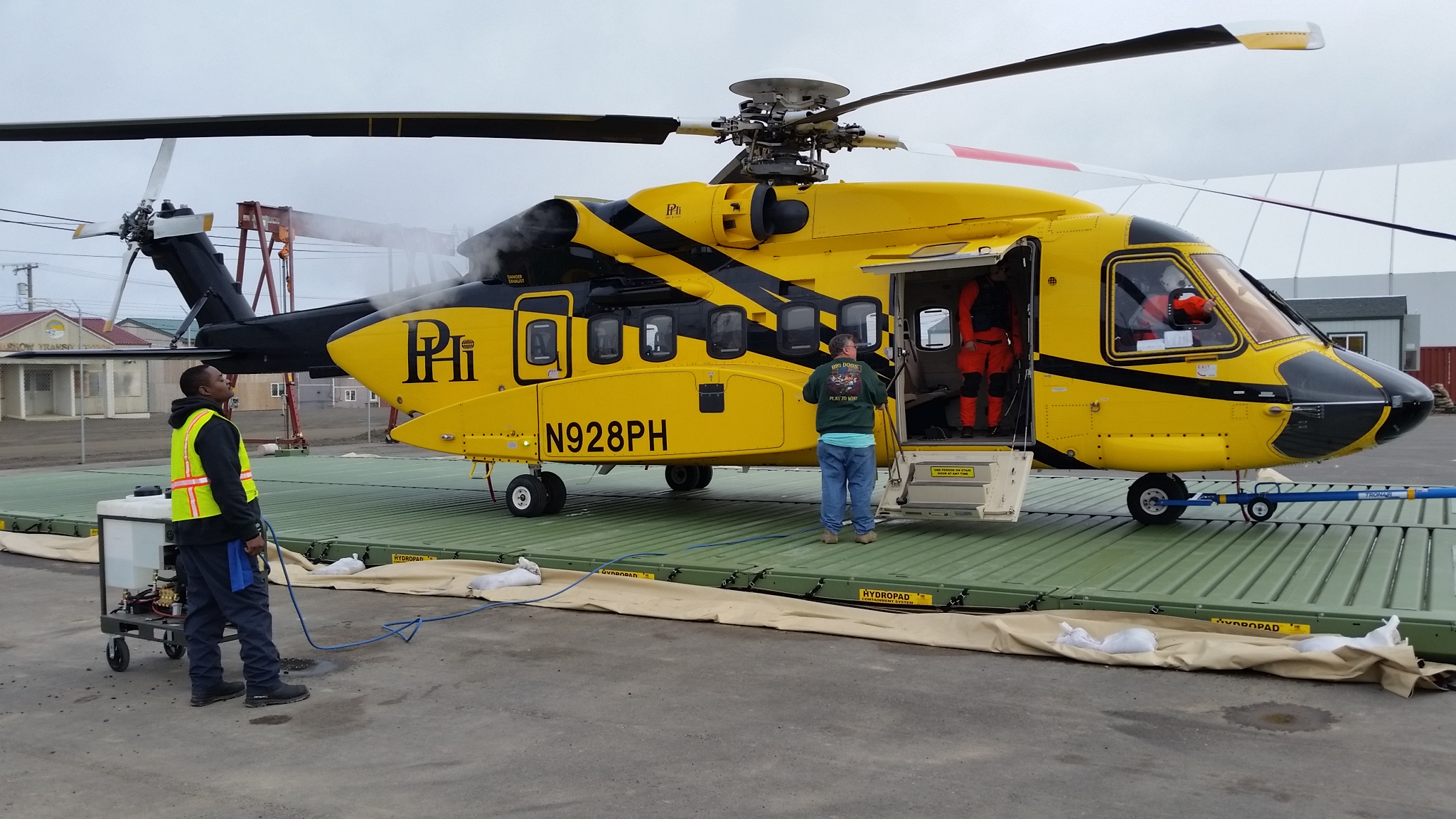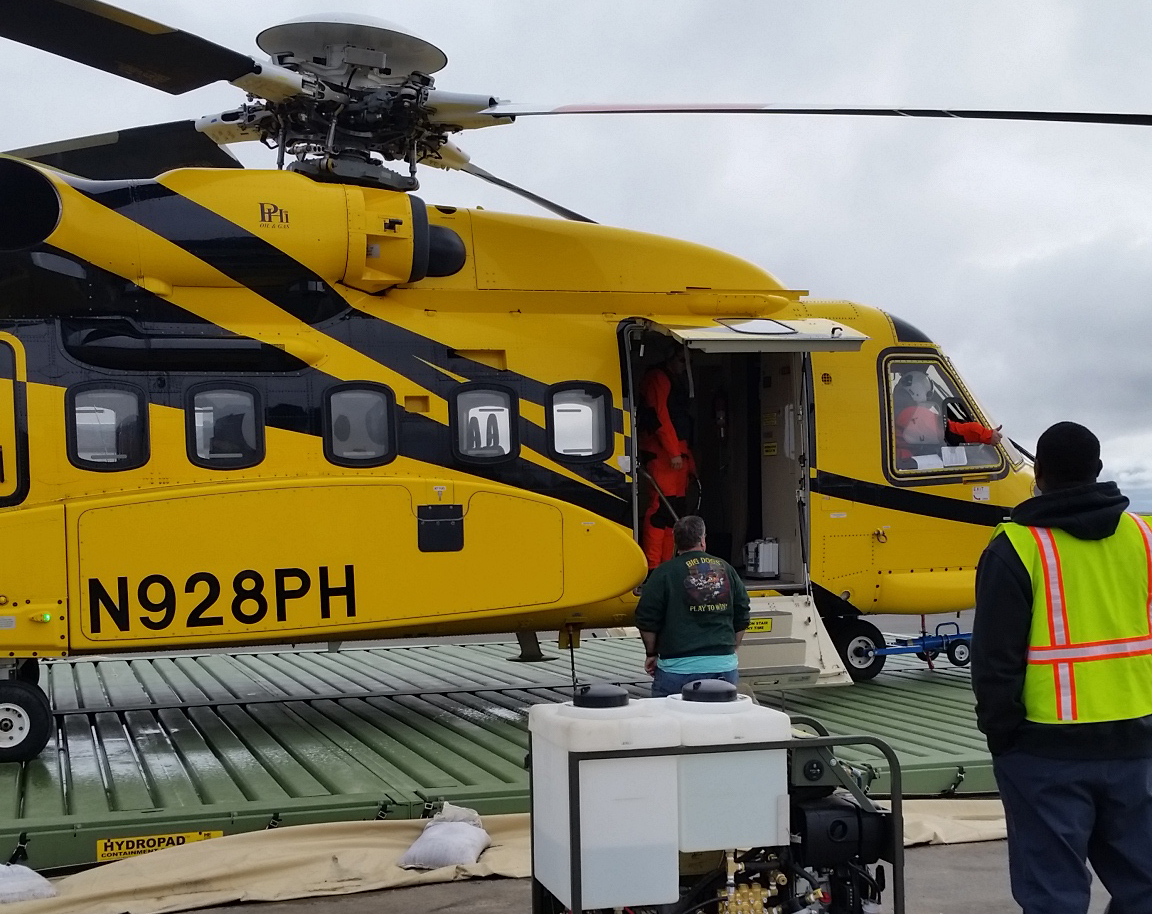 ---
Large Aircraft Turbine Engine Washing System
Model #12/075TEWS-DST
Totally self-contained, the 12/075TEWS-DST is the next generation of cleaning systems designed specifically to support large aircraft engine washing requirements. With sufficient fluid capacity and individual discharge controls, this system will wash one engine individually or two engines simultaneously.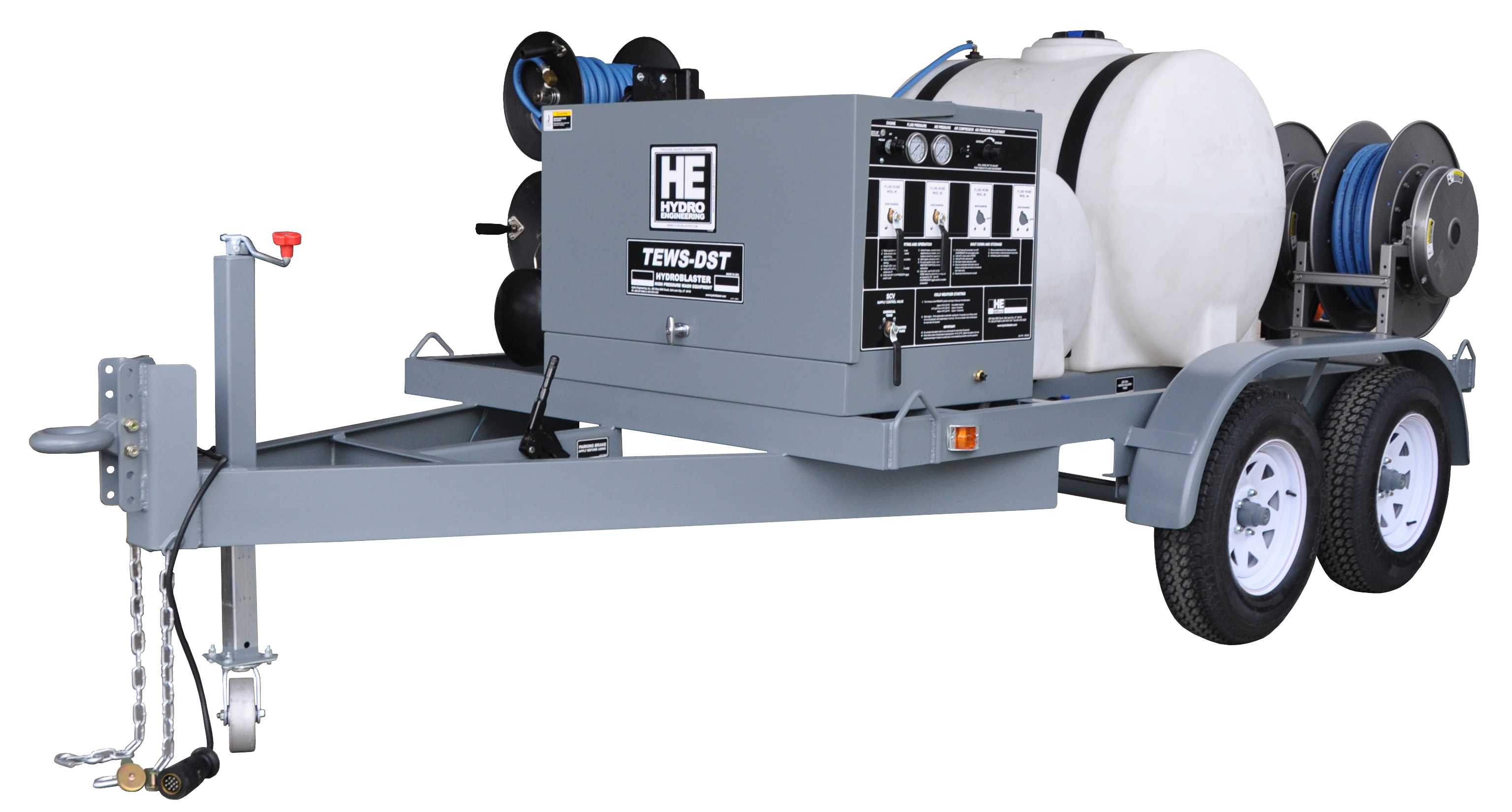 ---
REDS-HM
Remote Engine Dual System Hose and Manifold
This dual washing harness allows both engines to be connected to the TEWS, DST or ATAWS
---
Army Aviation Magazine Jan 2006 Article
' The first solution was to authorize the Turbine Engine Washing System (TEWS) as a substitute for the antiquated Universal Wash System in the A-92 aviation unit maintenance shop set.'
PM-AGSE

Aviation Maintenance's Bridge to the Future Article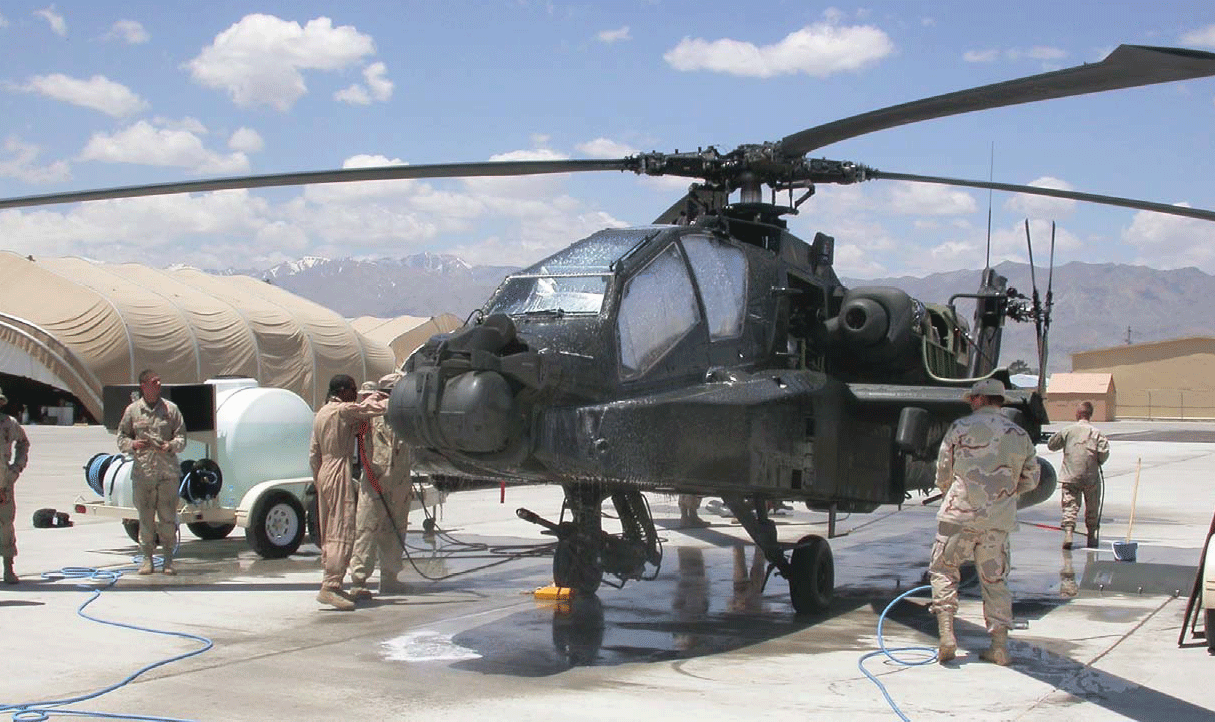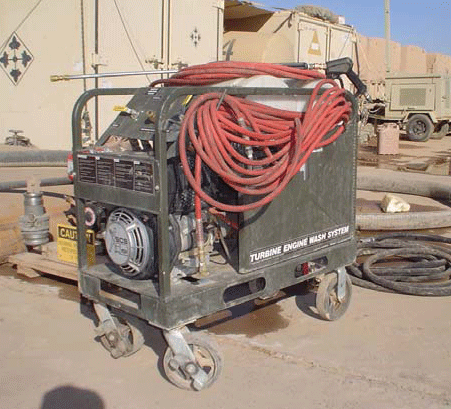 ---
Specification Sheets

Model 12/075TEWS-DST

Model 2/045D-TEWS-C

Model 2/045D-TEWS-D
---
Customer Reviews for
Government
Products
---
Our pressure washer model # is 5/300GHOTT/M. We are serving in the US Air Force, central Iraq, and use these machines to clean air conditioners and vehicle tires to avoid damage to aircraft engines... Read More
---
We recently purchased two Model # 2/045D-TEWS for our H-60 helicopters with T701C's engines, one for home use and one for deployment purposes... Read More
---
It isn't very often that I receive help from manufactures trying to track down equipment for me. We are all grateful that with your help we were able to receive the Hydroblaster prior to our deployment... Read More
---
The fact that the TEWS is self contained is the unit's strongest selling point... Read More