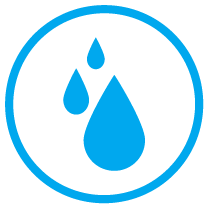 Enhanced Water Collection
Hydropad Walls
Only Hydro Engineering has engineered wash rack walls with wind load ratings!
Walls are important for containment of wash water spray. Hydropads are an excellent means of containing wash water and debris while washing. But without walls, overspray and carry-off mean that you are not being 100% efficient with water containment and recovery.
In an effort to expand Hydropad high wind rated walls for outdoor applications, 4', 6', 10', 12' and 14' heights, on low profile Hydropads, are rated for at least 100MPH wind loads. 8' tall walls are rated to 75MPH.
---
Options
Outdoor Wash Rack Wall Heights, Wind Rated Over 100MPH

4ft
6ft
8ft (Wind Rated Over 75mph)
12ft
14ft