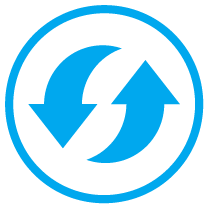 Watercraft Decontamination System (WDS)
Hydro Engineering, Inc. portable Hydroblaster Model WDS Watercraft Decontamination System is designed specifically to support Aquatic Invasive Species (AIS) prevention with complete environmental compliance. Model WDS includes a Hydromat wash water collection/containment system plus all specialized high-temperature decontamination accessories to perform effective decontaminations on virtually any vessel at any location.
Model WDS portable system employs two onboard storage tanks (225-gallon each) that allow user to operate system in a variety of ways depending upon location and situation. Tanks can be isolated for separate water/wash water storage, combined for water only storage, or combined for wash water storage and transport. In all cases Model WDS is designed and manufactured for simple, safe and approved over-the-road transport with both tanks full.
WDS decontamination system is powered by a 19-horsepower gas driven, oil fired, 5/3000GHO Hydroblaster, UL1776 Certified with all safety features standard. System provides digital readout of discharge temperature and employs Precision Thermal Management (PTM) for superior temperature control and stability. PTM provides operators the ability to switch from normal decontamination temperature to controlled temperature quickly with just a toggle switch. PTM ensures temperature control and stability essential for effective AIS mortality and safety.
In compliment to portability and all components, WDS system trailer includes dual lockable storage cabinets mounted at rear. Bottom cabinet is designed for storage of Hydromat and top cabinet for all decontamination accessories and any other items carried for convenience. Complete portability with all features and convenience for safe and reliable performance.
---
Options
Trailer configurations are variable dependent on application requirements.
A 14' x 28' Hydromat is standard. Other sizes are available.
Specialized watercraft decontamination tools.
---
Model Specifications

WDS Brochure