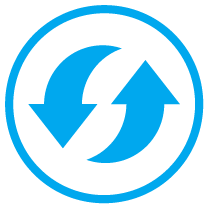 Watercraft Decontamination System (WDS)
Hydro Engineering, Inc. offers the Watercraft Decontamination System (WDS) for aquatic invasive species control. The system, model 5/3000GHO-WDS, provides the tools to perform water craft invasive species decontamination at virtually any location while protecting the wash site from ground contamination and supporting compliance with the requirements of the Clean Water Act.
Decontamination is performed with the watercraft parked on the Hydromat wash pad. The Hydromat is simple to deploy. It features a perimeter inflatable berm that's filled or emptied with the included blower. Wash water is transferred from a low point on the wash pad to the recycled water holding tank with the provided sump pump. The recycled water is filtered and treated before re-use.
This portable self-contained solution includes a hot water Hydroblaster with precision hot water temperature control that insures effective decontamination without damaging sensitive watercraft components. Tool boxes are provided for Hydromat and tool storage. All typical tools for watercraft decontamination are included with this system. The twin 225 gallon wash water tanks are both connected to the Hydroblaster so the system can use fresh or recycled water for watercraft decontamination.
---
Options
Trailer configurations are variable dependent on application requirements.
A 14' x 28' Hydromat is standard. Other sizes are available.
Specialized watercraft decontamination tools.
---
Model Specifications

WDS Brochure