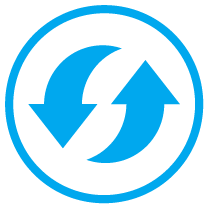 Hydropad
Portable Wash Racks
Hydropad above ground steel containment wash pads mean that getting in compliance with EPA rules and ever-expanding environmental laws just got easier. The Hydropad portable containment wash rack system allows you to quickly deploy a complete Wash/Collect/Recycle or pretreatment system in a fraction of the time it takes to construct a wash rack. Our modular systems can accommodate any size equipment you need to wash.

Why Thousands of Hydropads are in Daily Use
Durability! Hydropads are more durable than concrete
Safety Rail System walking surface provides a non-skid walking area
Our patented side gutter equals simple and easy cleanup of water and solids
Hydropads are the strongest portable wash pad in existence
Optional galvanized steel sidewalls contain water splash
Request Quote
---
Learn More about Hydropad Attachments
Hydropad Walls
Hydropad Ramps
Hydropad Gutter Attachments
Remote Equipment Control Module
Automatic Undercarriage Wheel Wash System
---
Model Specifications

8' X 8' Hydropad

8' X 10' Hydropad

8' X 12' Hydropad

8' X 14' Hydropad

8' X 16' Hydropad

8' X 20' Hydropad
---
Reviews
We Have Experienced Savings of $14,500 per Month
"The attention to detail in the planning phase was a true reflection on the success of the roll out of the equipment."
---
It only takes 5 minutes to completely wash a car with this system
"The portable car wash system they build suits our needs perfectly."
---
Wexford Plantation's Brian Murray Speaks Out
"We feel confident in recommending Hydro Engineering to anyone."
---
Applications