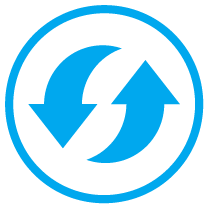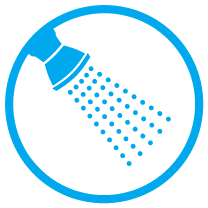 Containerized Equipment Room, Hydrosite
Hydrosites are containerized equipment rooms, which include factory installed: Hydroblaster pressure washers, Hydrokleen wash water filtration and recycle equipment, along with the exterior Hydropad vehicle wash rack. The Hydrosite also includes: plumbing, lighting, HVAC along with systems and controls to perform effective vehicle and equipment wash, rinse, and decontamination.
WASH / COLLECT / RECYCLE
Hydrosite containerized equipment rooms are a modular design and are engineered for above ground placement. Site utility requirements include: power, a connection to a water supply used for fill and makeup purposes only, and (if available) discharge to sanitary sewer or storage.
All pressure washers and wash water filtration and recycling systems installed within Hydrosite are individually ETL certified to appropriate UL, CE and CSA safety standards. Hydrosite containerized equipment room, as an entire system, is also ETL certified.
---
Options
Power supply
Back up heat
Accommodations for :

# of Hydroblasters
Choice of filtration / recycle equipment
Chemical mix stations
Air compressor
System winterization package
Tactical Remote Equipment Modules
---
Model Specifications

Hydrosite Brochure

Hydrosite Specification
---