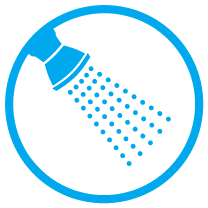 Electric Motor, Hot Water Pressure Washer
EHGV Series
Electric motor-driven, gas-fired (LP or natural gas), hot water pressure washers. These are the most industrial and rugged pressure washers on the market.
Key Features:
5 to 20 HP
Up to 5,000 PSI
Up to 10 GPM
All EHGV model Hydroblaster pressure washers are certified to CE, CSA, and UL-1776 safety standards.
---
Select Model For Specification Detail
Reviews
Everyone who looks at this equipment is amazed of how simple it is
"Our 4/2000EHGV Hydroblasters have been great, they run from 10-14 hours per day with no problems."
---
Hydro Engineering Water Filtration and Recycling Systems Work!
"Hydro Engineering products have been simple and cost effective to use!"
---