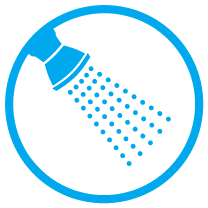 Turbine Engine Wash System
TEWS-C
NSN 4940-01-514-0087
GSA Contract: GS-O7F-0217Y
Designed specifically to support the engine washing requirements for multiple aircraft. This tactical system is designed to be completely self-contained.
The TEWS-C incorporates an on-board electric-start diesel engine power supply with an hour meter, battery and charging system along with ample water and chemical (gas path) and storage on-board for all required tools. The TEWS-C is complete and ready to be placed into immediate operation.
---
Commercial Aircraft Compatibility
Tiger HAD
EC120
Bell 505
Ranger X
EC-135
AS355
AW 109
WAH-64
NH-190
EH-101
AS350
EC130
AC311
AC311
AW109K2
EC155
EC145
AS365
S-76 A/B/C
EC225/725
AS332/532 Super Puma
SA330 Puma
S-92
Bell 205
Bell 212
Bell 412
MD-500
Military Aircraft Compatibility
Blackhawk UH060
Apache AH-64
Kiowa Warrior OH-58
Chinnik CH47
---
Model Specifications

TEWS-C Brochure
Download the Whitepaper
Aircraft corrosion is a multi-billion dollar problem. On some aircraft types, corrosion maintenance hours are know to outstrip flight hours. Download the white paper below for a comprehesive view of Hydro's unique solutions.

Click here for the paper
---