When Hydro Engineering Invented The Portable Wash Pad It Revolutionized Many Industries
Getting in compliance with EPA rules and ever-expanding environmental laws just got easier. The Hydropad portable wash rack system allows you to quickly deploy a complete Wash/Collect/Recycle or Pre-Treatment system in a fraction of the time it takes to construct a wash rack. Our modular systems can accommodate any size equipment you need to wash. ...Read More

---
Why Thousands Of Hydropads Are In Daily Use:
Durability! Hydropads are more durable than concrete.

Safety Rail System walking surface provides a non-skid walking area.
Our patented side gutter equals simple and easy cleanup of water and solids.
Hydropads are the strongest portable wash pad in existence.
Optional galvanized steel side walls contain water splash. No cheap tarps or plastic walls here.

Hydropad Specifications

...Read More
---
---
How Large A Wash Bay Do You Need?
The ingenious thing about hydropads is that a single pad can be combined with any number of other Hydropads to create the perfectly sized wash rack for your application. Hydropads come in a standard unit size of 8 feet wide, however, they can be manufactured to any size length that you need.
---
Maximize Your Water Capturing
Walls typically serve two purposes, to keep thing out and to keep things in. With water, our walls are meant to keep things in. Hydropads are an excellent means of collecting wastewater and debris while washing; but without walls, overspray and carry-off mean that you are not being 100% efficient with water recovery.

Hydropad walls are available to 6' outdoors and much higher indoors. They can be placed on one side or all sides, whatever you need to get the job done right.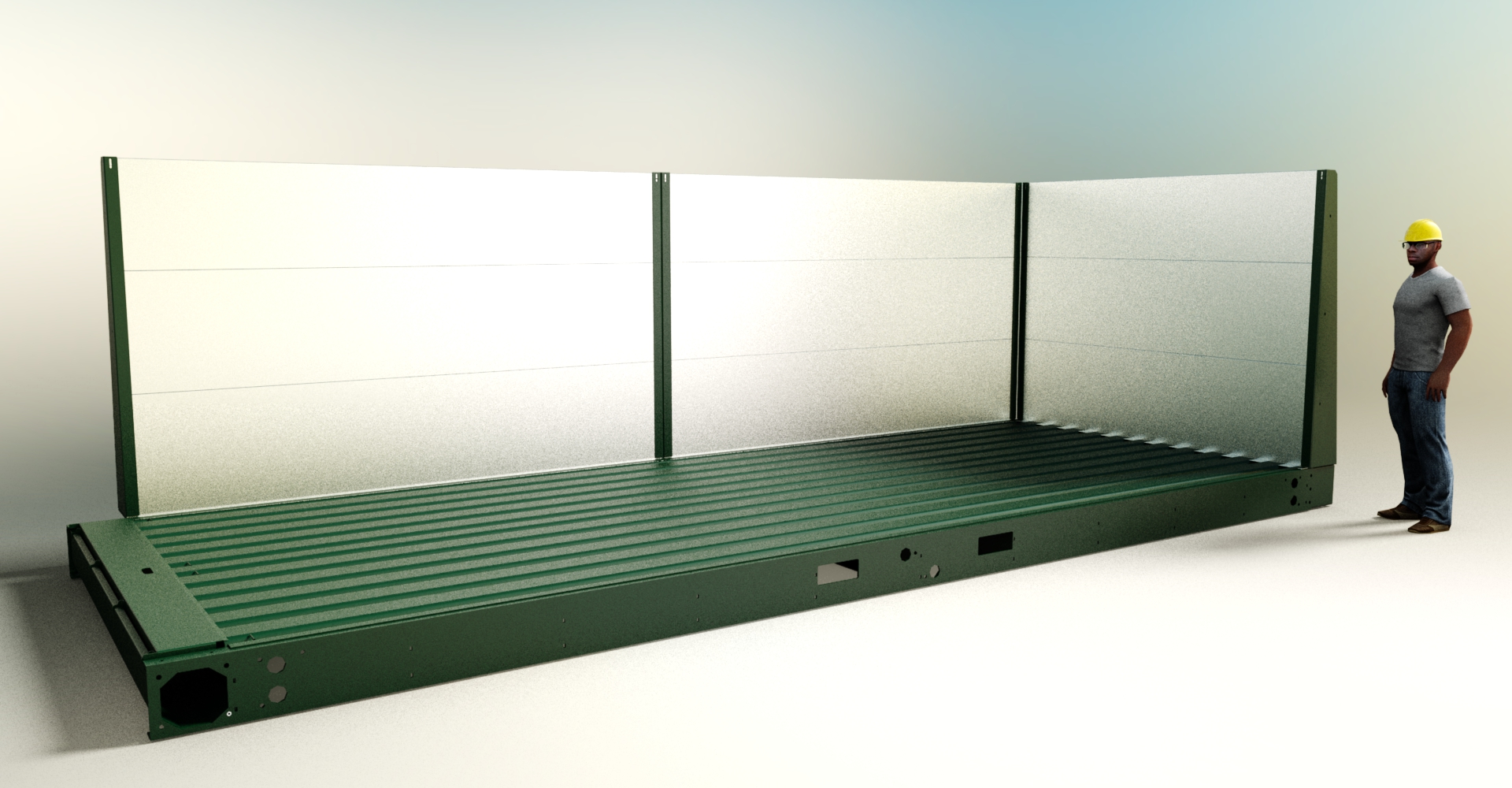 ---
No Job is Too Small, or Too Large
Washing equipment responsibly is not an issue with Hydropads. Anything that needs to be cleaned with a pressure washer can be placed on the patented Hydropad Wash Rack. Whether you're washing parts, engines, vehicles, or equipment; it can be done with Hydropads!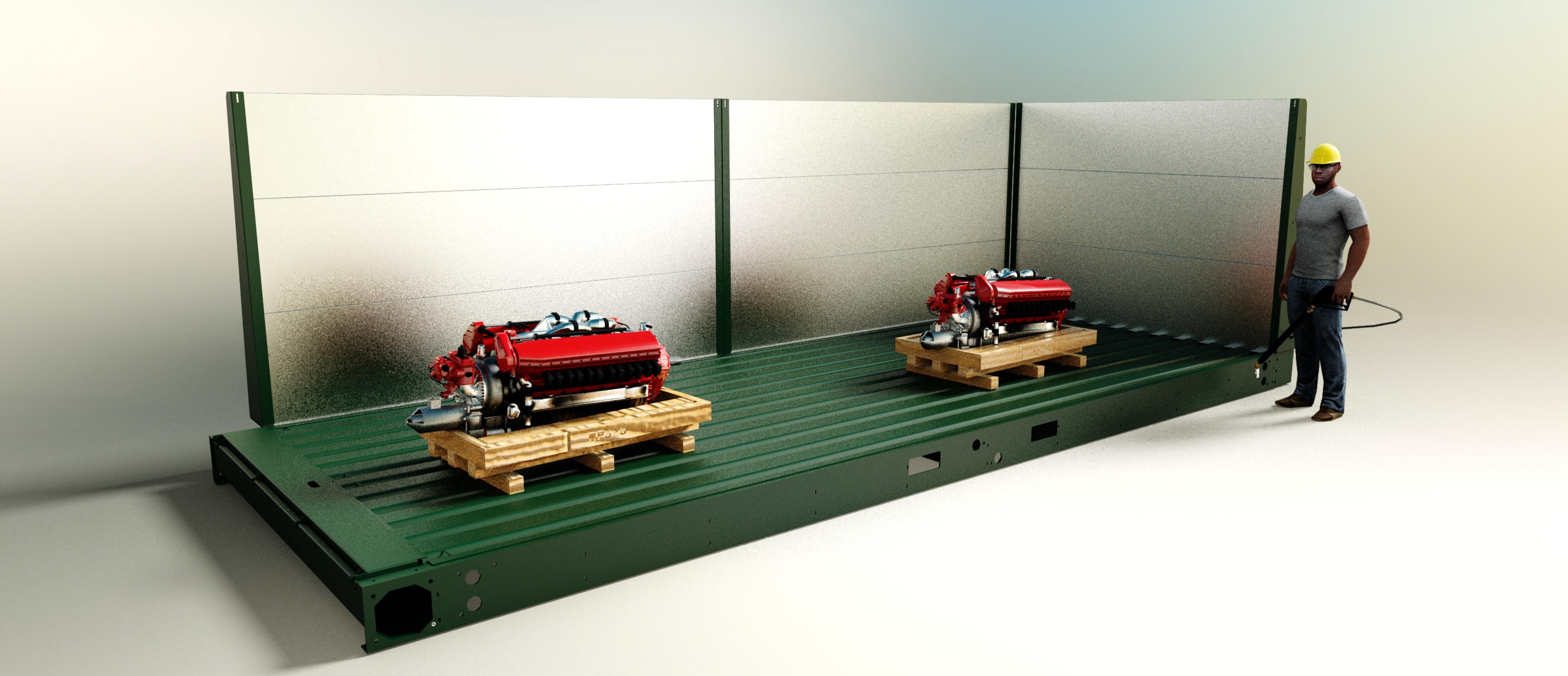 ---
Responsible Car Washing
If you are the owner of a car dealership or rental facility then you know the value of having a clean looking product. Hydropads make it possible to keep your inventory looking its showroom best at a moments notice. The Hydropad allows you to wash your vehicles wherever and whenever it is necessary and when used in conjunction with our automated systems, an entire fleet can be washed in mere hours not days....Read More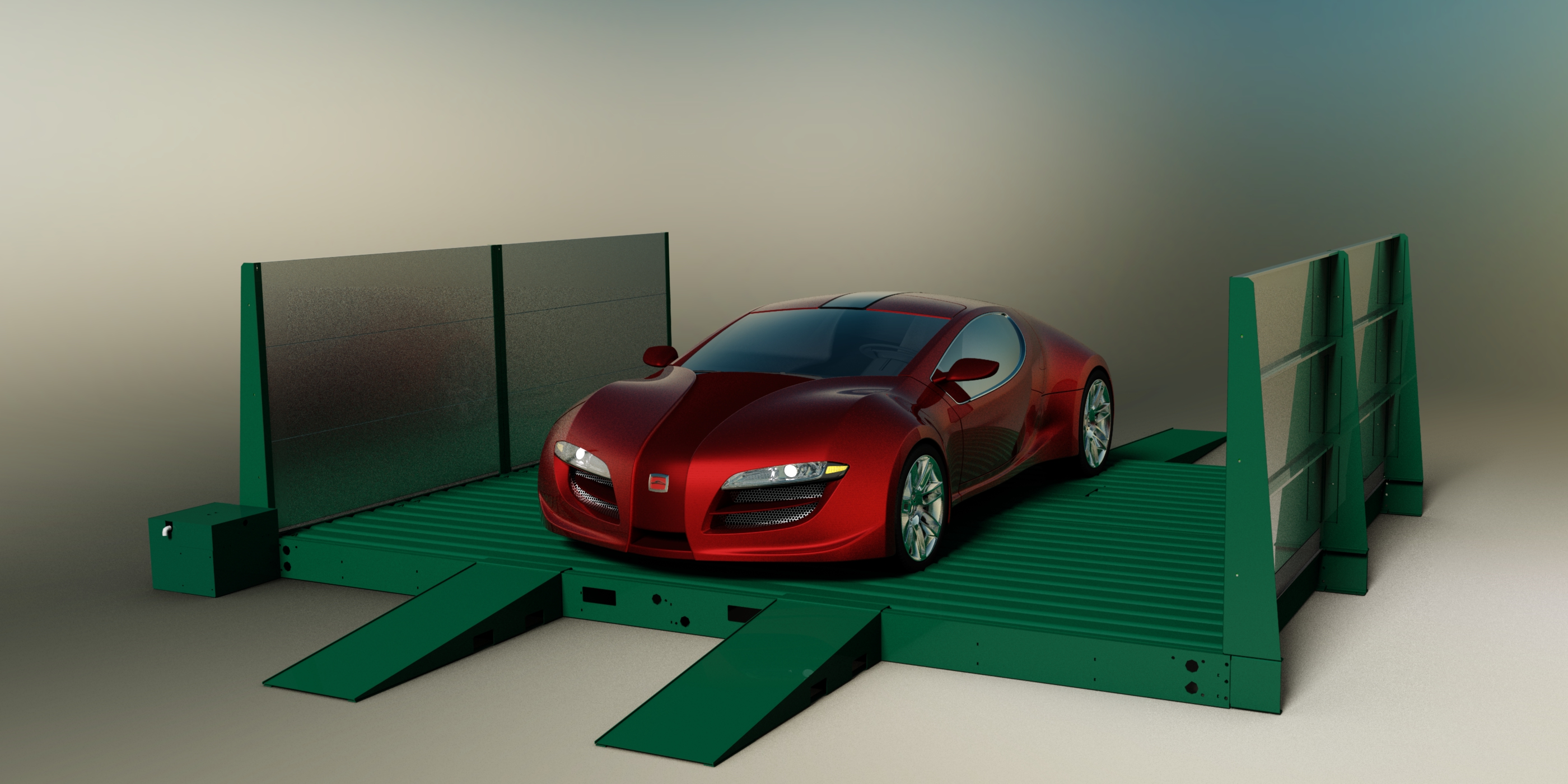 ---
The length of our Hydropads are endless!
Imagine, you have something dirty that needs desperately to be cleaned but you have nowhere feasible to do this. With Hydropads, you have the ability to get the job done whenever and wherever you need it. The Hydropad is equipment, therefore they do not require permits or additional construction in order to operate. You have something dirty, we have the tools to clean it!
---
Can You Fit This in a Traditional Car Wash?
There's an obvious answer to this. Hydro Engineering Inc. has stress engineered, and built Hydropads that are now capable of handling Ultra Class Equipment!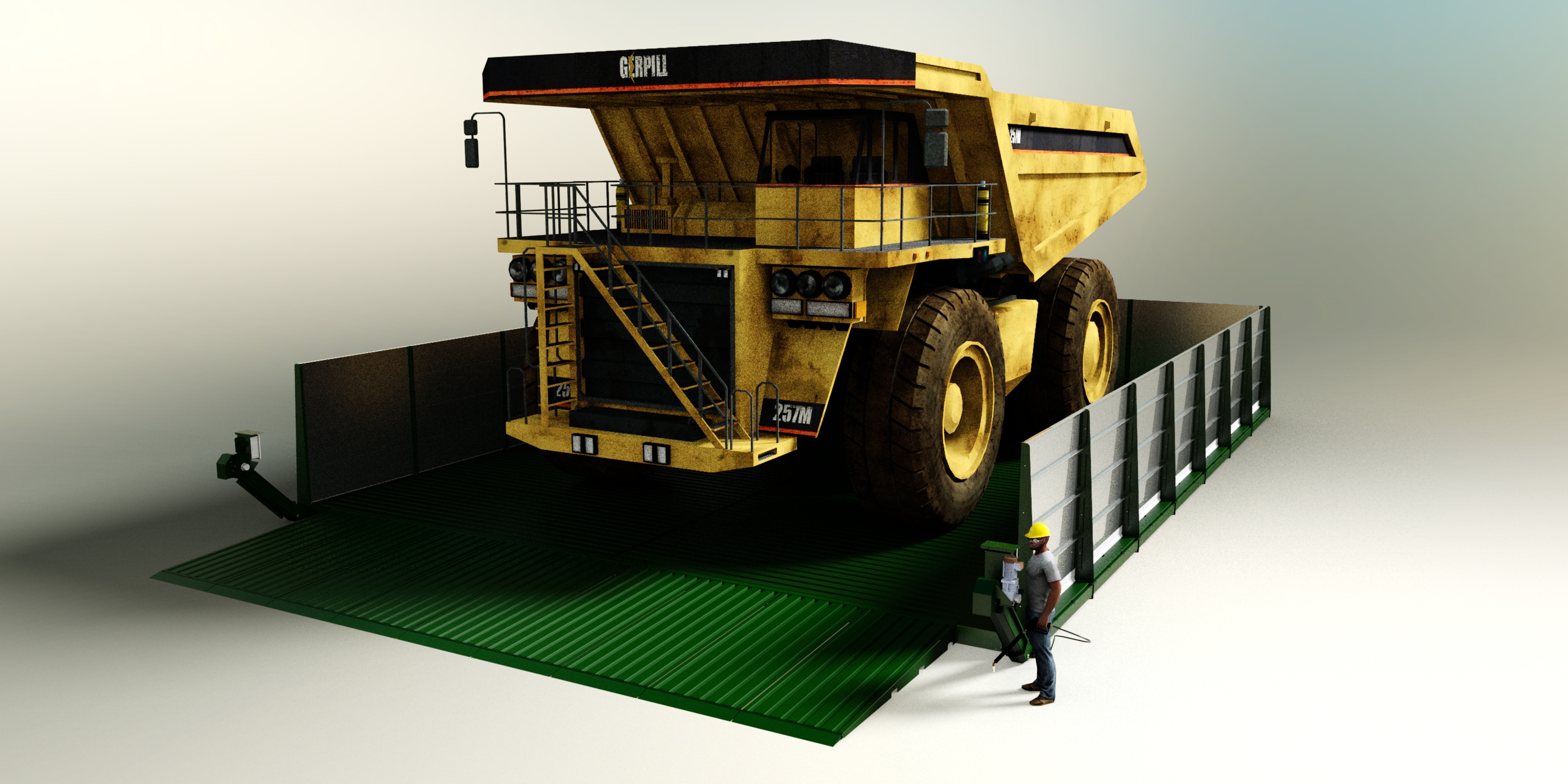 ---
Any Width, Any Length
As you can see, the Hydropad is the ultimate design for any configuration you need. With our patented gutter technology, any Hydropad can be connected either end-to-end, side-by-side, or both making it the most convenient way to safely and responsibly wash your dirty stuff.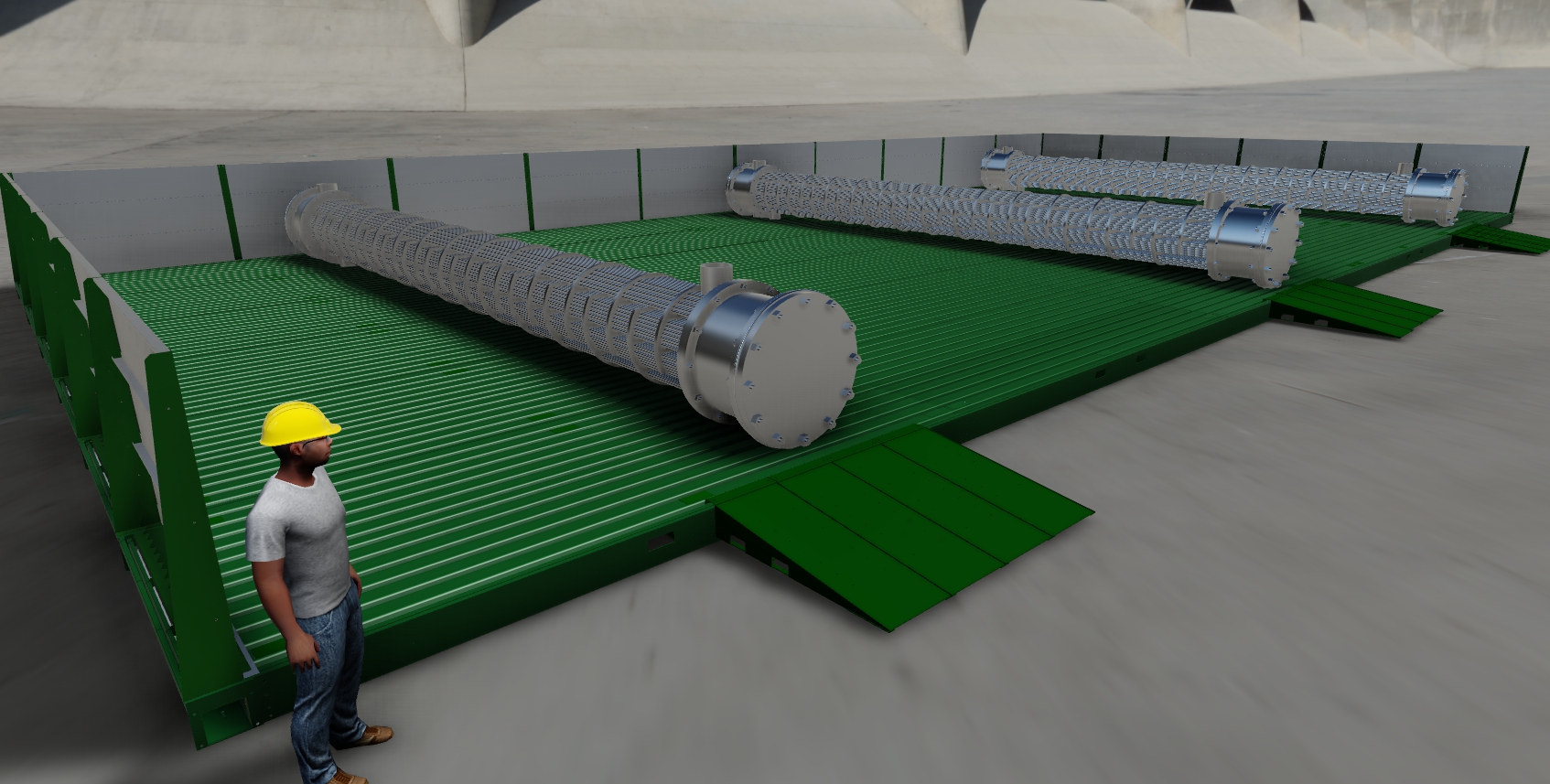 ---
Need a Place To Wash Your Truck?
The Hydropad Portable Wash Rack System is the only place you can instantly wash your 250 ton dump truck without pouring concrete....Read More
---
No Construction, No Permits, No Delays!
50,000 lbs supported on 3 points is no problem for Hydropads. They can connect together to make almost any size portable wash pad. Don't let the weight of your equipment stop you . . . this picture shows our lightest available pads. The patented design is unique in that water and solids shed off the pad into a clean-out gutter system.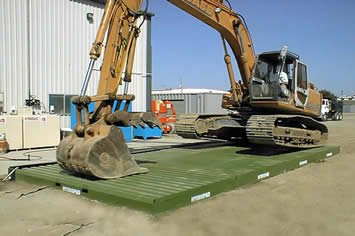 ---
Instant Wash bay Indoors
Need A Wash Bay Inside Your Facility And Need It Now?
The Hydropad is the answer. This 20 foot wide x 40 foot long pad sets up in just a few hours. Want to relocate it? No problem.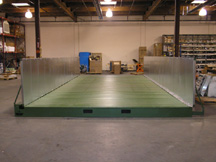 ---
Side Walls Keep The Wash Water Inside
Hydropad side and end wall sections assemble in just minutes with our new design.
New structural steel uprights hold the drop in wall sections securely and with the new interlocking feature water is locked in and stays on the pad.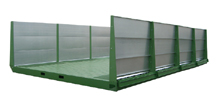 ---
Gutter Cleaning
The Hydropad's™ unique patented design includes a "Gutter System" that collects all wastewater containing mud, gravel, stones, grease, oil and soaps arising from the cleaning process. These are cleaned out in many ways....Read More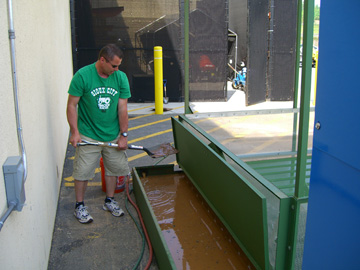 ---
Rain Covers Too!
Cover Your Hydropad With Our New Patent Pending Rain Cover
It simply keeps rain water off of the Hydropad and out of your filtration system. One man can deploy or remove the cover quickly. It is firmly attached to one side of the Hydropad, and once rolled out it drops over the side gutter, completely covering the entire system. Wash rack awnings are no longer needed!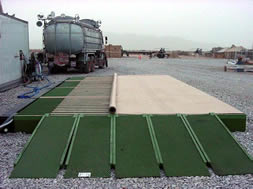 ---
Large Project? No Problem
The first question we are always asked is will it handle my largest equipment?
Hydropad portable wash rack systems can handle almost any equipment. With our heaviest weight pad you can place 15,000 pounds per square foot on them....Read more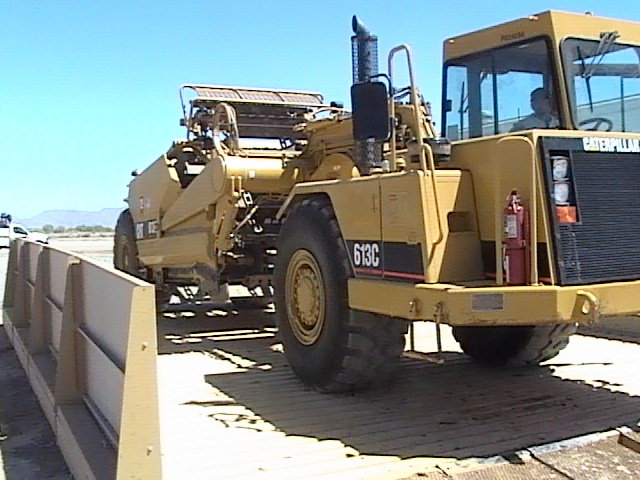 ---
Portable Bus Washing Pad
If you need to wash a bus you'll need an 80 foot long wash pad.
This wash pad is 20 foot wide and 80 foot long, allowing the owners to wash any size vehicle in their inventory. Everything from snow plows to city buses are washed here....Read More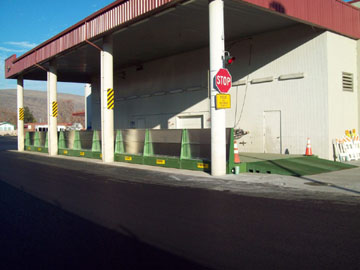 ---
Instant Indoor Car Wash
You can have a complete indoor vehicle wash bay installed and operational fast. All you need is water and electricity.
---
Truck Washing on a Portable Wash Pad
For Years Companies Have Been Forced To Wash Their Fleet Vehicles In Violation Of The Clean Water Act. Now they can purchase a fully portable wash water containment system, the Hydropad. Set up fast, and you are fully legal to wash your fleet without fear of fines. Connected together, Hydropads can provide any size wash site.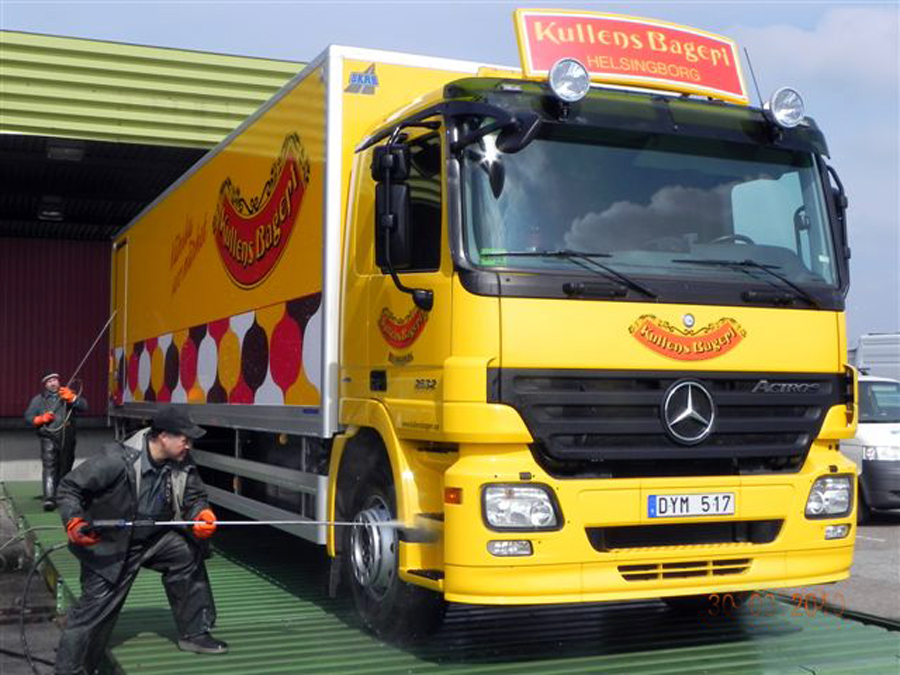 ---
Instant Portable Wash Pad
Renting Or Leasing A Yard?
The Hydropad allows you to relocate your wash pad at anytime. They will hold up to 15,000 lbs. per square foot with no problems. Our five year structural warranty guarantees your continued use and satisfaction with Hydropad.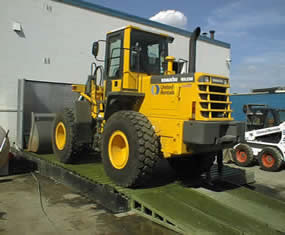 ---
Washing Indoors with a Portable Wash Pad
The Hydropad Gives You An Instant Wash Site Indoors.
The Hydropad allows you to set up an indoor wash rack fast. If your production floor requires changes, or if moving or installing a wastewater collection system in ground is a problem, then Hydropad is the answer....Read More
---
Instant Drive-thru Wash
Need An Instant Wash Bay Added To Your Maintenance Facility?
The Hydropad can fit any size existing maintenance bay, providing you with an instant "Drive Through" wash bay. No permits, no construction and you can take it with you....Read More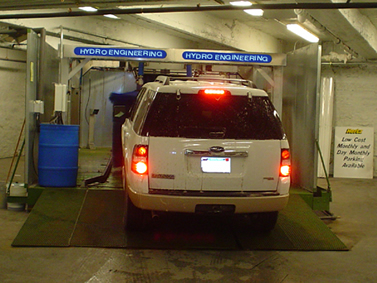 ---
No Room?
Hydropads Can Fit Almost Anywhere
If you can't seem to find a location for a wash rack, almost any available space becomes your wash site with the Hydropad.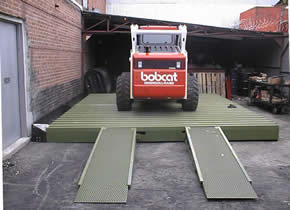 ---
Bulldozer Tracks are Not a Problem
Hydropads Handle Track Hoes, Dozers, and Excavators.
Our customers have washed every imaginable piece of heavy equipment on Hydropads and never damaged them....Read More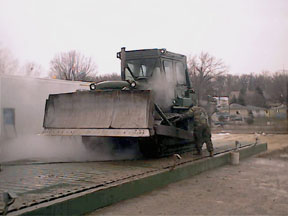 ---
Portable Wash Rack In House
Set Up Your Hydropad In A Work Bay In Your Shop.
One of our customers did a labor analysis and found that by placing a Hydropad right in their shop, 36 man-hours per week were saved. They no longer have to take machines and parts back and forth to and from the steam bay....Read More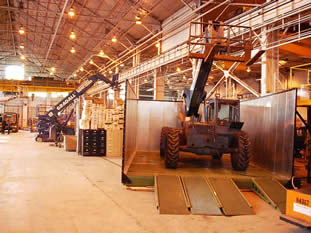 ---
Put Them Anywhere on Your Property
The Hydropad Has Saved Many Car Dealers From Heavy Fines.
Washing car inventories out on the lot is a thing of the past. The EPA and local agencies are cracking down on wash water entering the storm drain at car lots. The vast majority of used car dealers are renting/leasing lot space and in many cases landlords are not happy to have a wash bay on their property.
Why add values to property you don't own?...Read More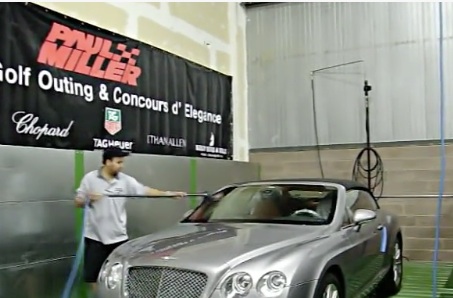 ---
Truck Dealers and Rental Yards Benefit from Portable Wash Pads
Truck Dealers Are Washing On Our Portable Wash Pads.
You can't wash and let the water hit the ground any longer. The Hydropad is a quick solution for truck washing out on the lot....Read More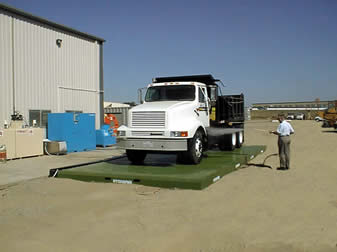 ---
Instant Portable Wash Site Indoors
Have a Service Bay and No Drains?
For renters the Hydropad gives you an "instant wash bay" indoors without improving the landlord's property. Moving? Take it with you. No construction, no permits needed, no property tax increases, all because it is equipment.
---
Fully Enclosed Portable Indoor Wash Bay
Installs Fast And Can Be Moved At Anytime.
This one is 25 feet wide x 40 feet long and has 4 foot high side walls. The customer simply hung tarps from the ceiling down to just inside the Hydropad side walls. All water drains right into the Hydropad system just like taking a shower in a bath tub. Simple, cost effective and fast. . .that's the Hydropad!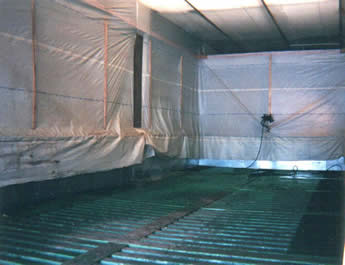 ---
A Portable Wash Pad that Keeps the Water in.
Indoors or Out, The Hydropad Will Keep The Wash Water Contained.
When you need to keep the water from blowing off, the Hydropad is the answer.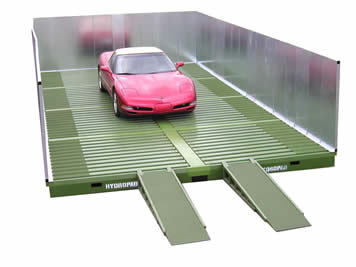 ---
Where Can You Use a Wash Rack?
How To Get Started:
First: decide on the size of wash pad you need.
Second: determine the weight of the equipment to be washed and pick your Hydropad weight rating.
Third, if you need to contain the mist and water splash add splash panels (side walls).
There you have it, you're ready to order some Hydropads.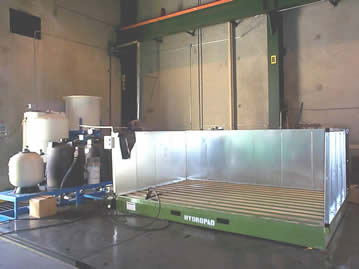 ---
Golf Cart Washing
You Could Be Washing In Only Hours.
Our Hydropad golf course system allows you to recycle wastewater collected on a portable wash pad system. Set it up and be washing fast!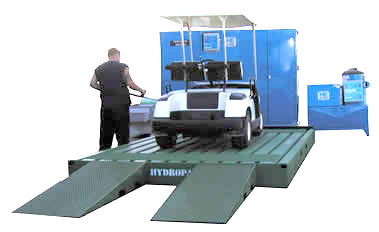 ---
Customer Reviews for
Hydropads
---
We feel confident in recommending Hydro Engineering to anyone who is seriously considering a solution to washing their equipment responsibly... Read More