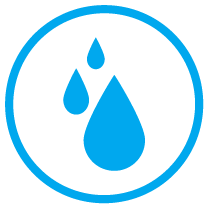 Solids Removal
Hydropad Gutter Attachment Videos
Designed to capture grass clippings washed from mowers and other turf equipment, the high capacity Flip Screen provides a solids separation solution that is used in a wide variety of applications to collect and separate debris from the wash water. The Flip Screen is attached to the side gutter with hinges. It can be rotated when full to deposit the dewatered debris next to the gutter for removal.

Flip Screen Specification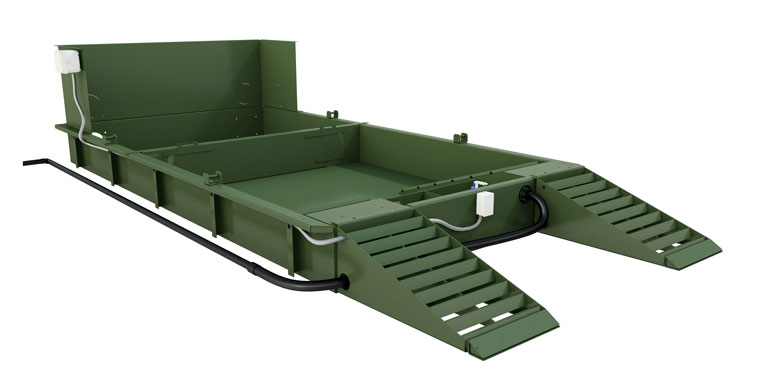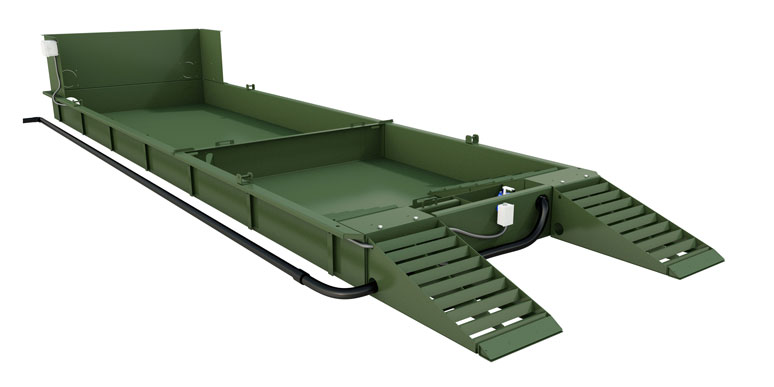 The Drive-in Tray is a simple heavy duty solids settling system. Wash water flows from the Hydropad side gutter into the Drive-in Tray by gravity. Weirs located in the tray quiet the fluid flow which promotes solids settling. Clarified wash water is transferred from the integral sump tank by a pump. When solids accumulate a skid steer is used to remove them from the tray. Ideal for operations with a lot of heavy soil loads.

Drive-in Clean-out Tray Specification
The optional drag conveyor is an automatic solids removal system that can be combined with any Hydropad gutter. The conveyor transfers solids in the waste water to one end of the side gutter for disposal into a waste bin. Clarified wash water flows to the opposite end of the gutter where it is collected in a sump tank and then discharged by a pump.

Drag Conveyor Specification
Hydropad Gutter Attachments
The patented side gutter in the above ground steel Hydropad containment rack collects the wash water and solids generated in the washing process. With a side gutter, wash rack cleaning can take place anytime without interfering with your wash requirements.
Depending on your needs, there are several options to clean your gutters below: