Turn any pressure washer into a wet sandblaster!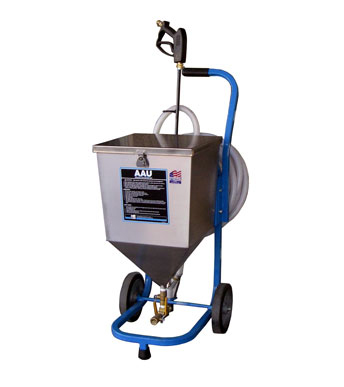 Abrasive Application Unit - AAU
$983.00 with free shipping*
Includes aluminum sandblast mixing head with carbide nozzle
The Abrasive Application Unit converts your Hydroblaster or other high pressure cold water pressure washer into an effective dust free abrasive blasting system.
Click here for more product information!
or
*Offer only valid in the United States
Excludes Alaska, Hawaii, and Puerto Rico