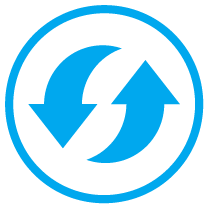 Solids Settling Tank
SST
The SST is a specially designed above ground cone bottom tank that promotes solids separation from wash water
When wash water enters the system, it is directed vertically downward through a quiescent feed tube where fluid velocity is slowed to promote particle separation from the waste stream. At the bottom of the quieting tube the flow is redirected vertically into a large clarification zone. Velocity reduction and flow reversal combine to maximize gravitational separation and solids settling.
Solids accumulated at the tank's cone-shaped bottom are periodically purged either manually or with optional automatic controls.
Clarified liquid flows out by gravity or can be optionally pumped from the system's discharge port.
---
Model Specifications

Solids Settling Tank