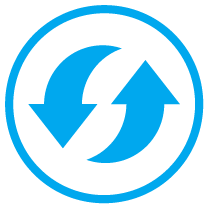 Bioreactors
210 up to 1,050 Gallon Storage Tanks
This unique, stand-alone Hydrokleen Bioreactor system can be placed in almost any wastewater processing system to remove oil, grease, hydrocarbons, coolants, pesticides, organics, and bacteria.
As wastewater enters the Bioreactor, flow velocity is reduced to allow solids precipitation and contact with the Hydro-Biodigester coated biomass. Part of a moving bed reactor, the biomass is systematically agitated, thereby optimizing influent/biomass contact. Extensive surface area of Bioreactor biomass maximizes bio-reaction occurrence.
Our Hydro-Biodigester product is pre-packaged in liquid form and dispensed automatically into the biomass, enabling maximum contaminant treatment. Bioreactor processed water is available for reuse or approved for sewer discharge.
Request Quote
---
Model Specifications

210 Gallon Capacity Bioreactor

500 Gallon Capacity Bioreactor

1050 Gallon Capacity Bioreactor
---
Reviews
Wexford Plantation's Brian Murray Speaks Out
"We feel confident in recommending Hydro Engineering to anyone."
---
Applications