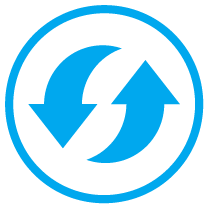 Automatic Liquid Dosing System
Model 3C0942
The Automatic Liquid Dosing System (PN: 3CO942) is one of several dosing systems available from Hydro Engineering which include a pH monitor with one or two dosing pumps (PN: 2RF992), a foam control dosing system (PN: 2VP130) with foam sensor, air injection control and dosing pump and a Precision Chemical Metering System (PN: 3UU686) which provides inlet chemical injection for Hydroblaster pressure washers.
All systems are safe, simple, no-mess and precise liquid metering systems. An IP65 / NEMA 4X enclosure insures reliable operation even in a wet environment.
Place the unit on a wall, or use the optional tank mount to secure the system on top of a 5-gallon bucket, 30- or 55-gallon drum. Connect to 115-volt or 230-volt power and drop the weighted suction line into the product supply. The pump will produce up to 10PSI discharge pressure. Typically, the discharge line is placed in a tank.
An interval timer is used to control dosing rates. Dose on intervals as short as a second allow precise metering of highly concentrated solutions. A seven second dose period is required to dose 1ml. Dose off intervals can be assigned in minutes or hours to insure regular recurring solution dosing.
The primary application of this system is to dose Hydro Biodigesters into wash water filtration and recycling systems. For more information about Biodigesters and dosing rates visit this link: Hydro Biodigesters
Model Specifications

3CO942 Autodoser