Hydrokleen Wastewater Recycling & Pre-Treatment Systems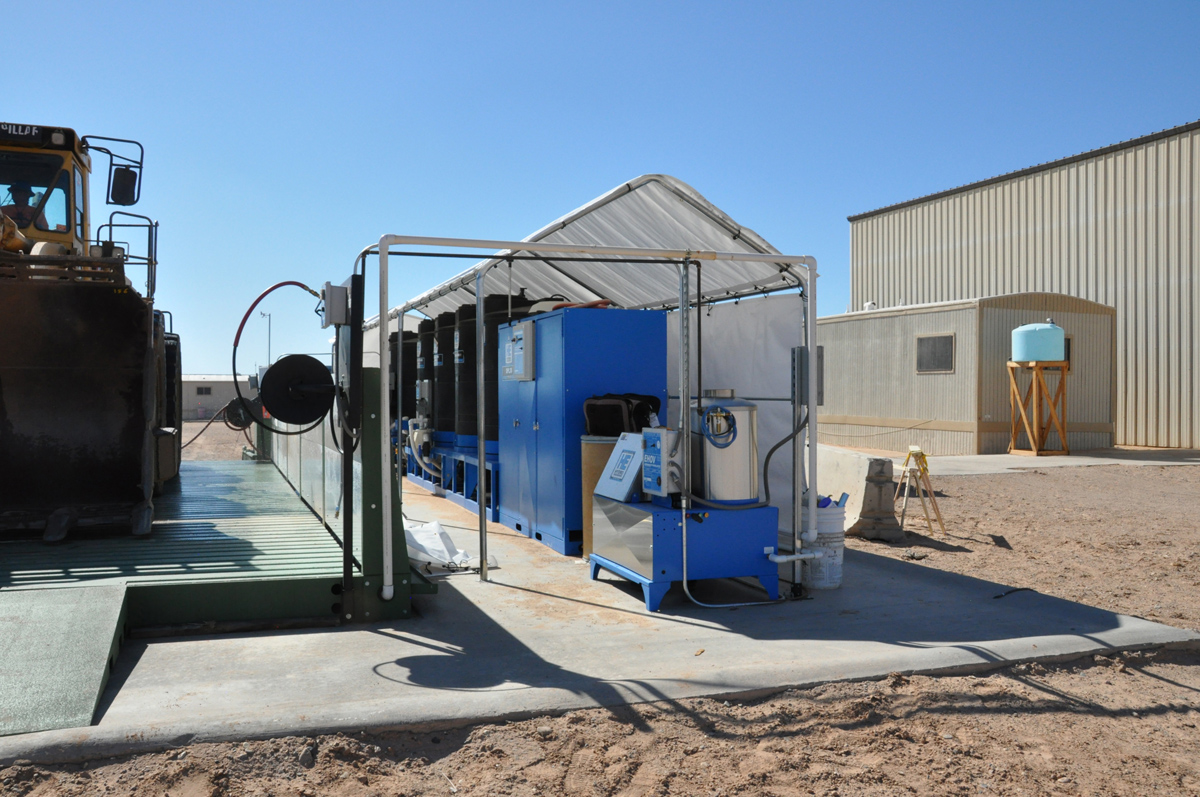 ---
Hydrokleen Treatment Systems
Solids Filtration
CFS3: 1-3 GPM, 3-stage, 20 micron nominal
CMAFU: 1-9 GPM, continuous media filter, 5 micron nominal
SST: 1-50 GPM, solids settling tanks
Oil Removal
OCS
HE/S1: 1-12 GPM, oil coalescing and skimming
HE/S1-H: 1-12 GPM, oil coalescing/skimming w/ media filter
Oil/Organics
Bioreactors: 1-50 GPM, moving bed bioreactors
Bio/Mecanical
HE/3000: 1-12 GPM, single multi-media polishing loop
HE/5000: 1-12 GPM, oil coalescing/skimming w/ media filter
HE/7000: 1-12 GPM, oil coalescing/skimming, 2- media filters
HE/8000: 1-25 GPM, oil coalescing skimming, 2- media filters
SPL & DPL: 1-50 GPM, single and dual multi-media polishing
---
Car/Truck Wash Reclaim Systems
High Flow Wastewater Filtration And Recycling Returns water back to the carwash system at the high flow rates required by this type of equipment
... Read More
---
Solids/Liquid Separation and Filtration


Wastewater Filtration Without Cartridge Filters!

CFS3 Manual filter to 20 microns nominal

CMAFU-2 Continuous Media Automatic Filtration Unit to 1 micron nominal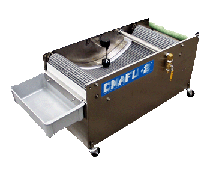 ---
Oil/Water Separators
OCS Above Ground stand alone oil/water separators
HE/S1 Above Ground oil/water separator
HE/S1-H Above Ground oil/water separator with Hydrosorb, emulsified oil removal
---
Multi-Media Filtration Units
Stand-Alone Multi-Media Single and Dual Polishing Loop Systems
SPL & DPL Single and Dual Multi-Media systems using in-ground process tanks
---
Multi-Stage Filters
HE/3000 Single polishing loop, using one filter media

HE/5000 Oil/water separator, single polishing loop, using one filter media

HE/7000 Oil/water separator, dual polishing loop using two different filter medias

HE/8000 25 GPM Oil/water separator, dual polishing loop using two different filter medias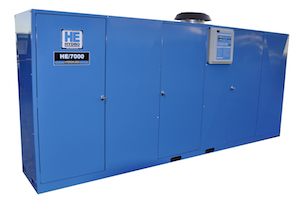 ---
New Hydrokleen Automatic Control System
Automatic Control Systems Are Now Available on Most Hydrokleen and Extreme Clean Units ... Read More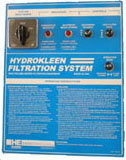 ---
Hydrokleen Solids/Liquid Separation
When using Hydropad portable wash rack systems where in-ground water storage is minimized, our SST is the answer. Why put the water storage below ground and settle out solids there? The SST is self cleaning. SST Solids Settling Tank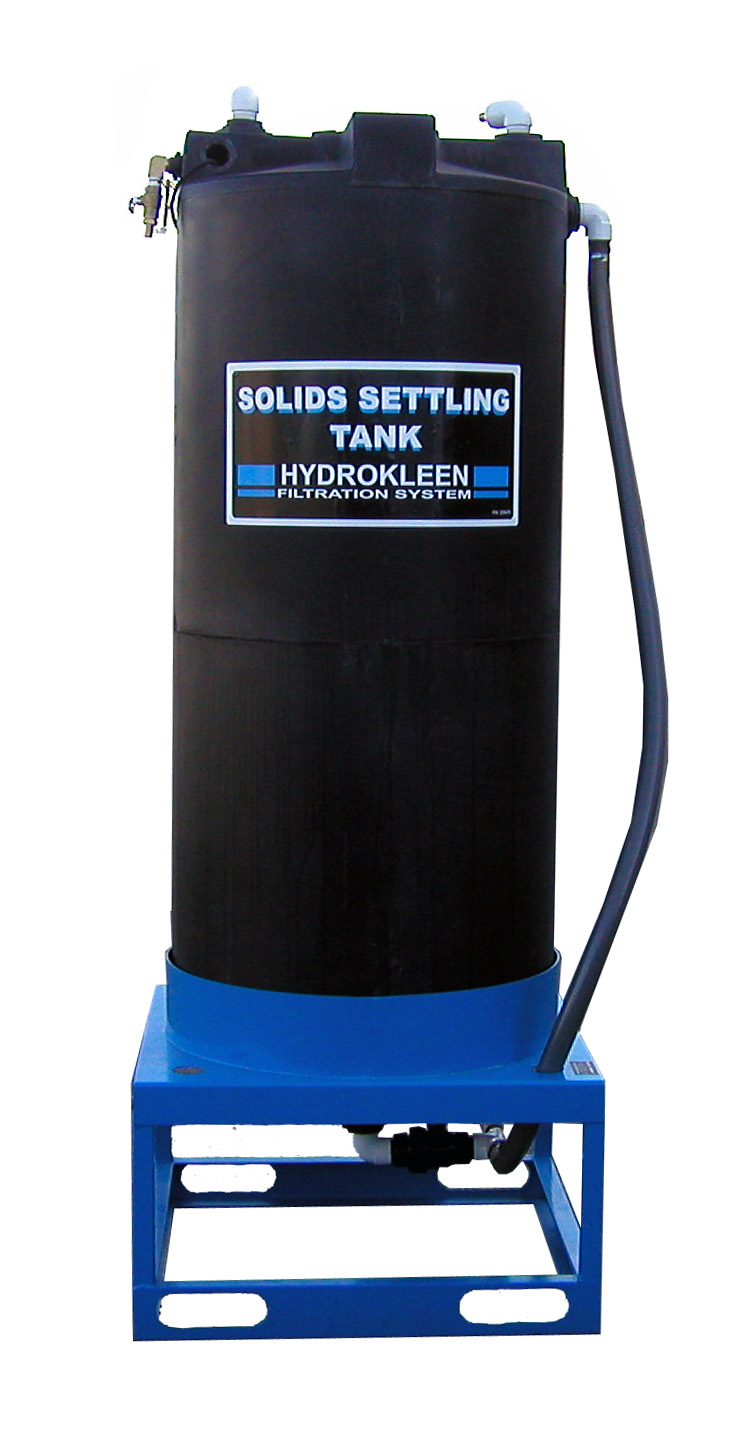 ---
Bioreactors
Bioreactors can accomplish tasks that mechanical filtration cannot. Organic chemicals will pass right through any mechanical filtration system, although particulate matter can be removed. With a Bioreactor we can break down and consume hydrocarbons and organic chemicals found in many waste streams. Our Bio-Mechanical approach allows our systems to do what the others cannot.... Read More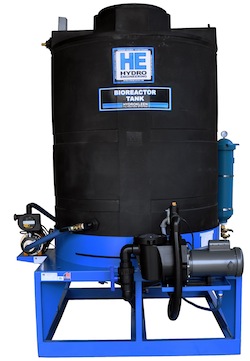 ---
Build a System from Only the Parts You Need
Our Reclaim / Recycling Or Pretreatment Systems Are Expandable High Flow oil/water separator, bacterial odor control, coalescing, skimming, hydrocarbon, heavy metals and light fuels removal in dual polishing loops.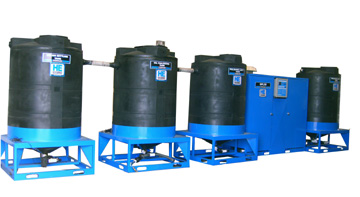 ---
Car/Truck Wash Reclaim Systems
High Flow Wastewater Filtration And Recycling Returns water back to the carwash system at the high flow rates required by this type of equipment... Read More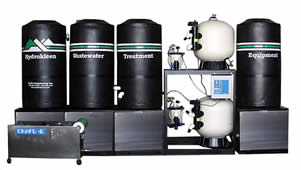 ---
pH Monitoring and Dosing Systems
By using a pH monitor, you can determine the exact pH levels of solutions. For example, rather than say that lemon juice is quite acidic, you can say that lemon juice has a pH of 2.4. An exact pH value can be used to control and/or measure acidity or alkalinity levels in your Hydrokleen water filtration and recycling equipment. The pH monitor can automatically dose counteracting chemical(s) into the wastewater to make a change in the pH.

pH Monitor Specifications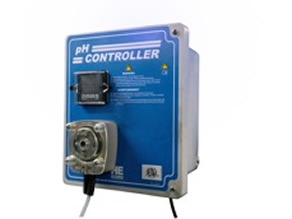 ---
Sump Cleaning Made Easy
Our Sump Sucker And Sludge Cart Can Be Used With Hydropads

With these two inexpensive items you can now clean your own sumps. That's right--no more calling the pumper truck and paying high hauling fees. If your wastewater treatment system is using our Hydro-Biodigesters, chances are the sludge you remove is land fill acceptable. Our Biodigesters eat the oils, grease and hydrocarbons from the sludge. Disposal becomes cheap and most customers can put it straight into their dumpster. Check your local regulations first.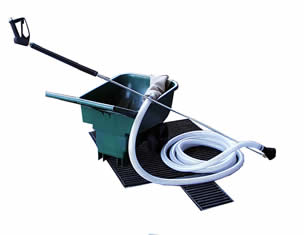 ---
Unique In-Ground Sump w/Separator
This 3 x 3 x 4' deep all-steel sump has a unique solids separation basket.
Rocks collected in the basket are easily dumped out by tilting the hinged basket 90 degrees. It's all welded steel construction with epoxy coating to insure durability beyond what pre-cast, plastic or fiberglass sumps offer.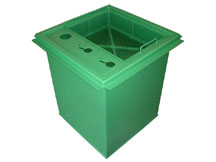 ---
How We Filter Wastewater
Hydrokleen filtration systems employ state-of-the-art, application proven materials of construction and manufacturing techniques to exceed requirements for performance, durability and corrosion prevention. Hydro Engineering, Inc. product quality and design experience ensures customers the most reliable and cost effective solutions available.Touch on this link for a PDF file giving you a quick overview of how we filter wastewater for discharge to sanitary sewer or recycling systems
... Read More
---
Wastewater Recycling Safely
Many competitive systems do not provide recycled water safe for reuse. Check out the important information at the link below.
... Read More
Water Test Results That Prove Our Systems Work
Check out these water test results that show actual before and after numbers, proving that Hydrokleen wastewater systems get the job done.
... Read More
New Press Releases
---
Beginning in 2007 Hydro Engineering Inc. started working with the Utah Department of Natural Resources (parks and recreation) and has provided over 50 mobile, trailer mounted Hydroblaster specifically designed for Aquatic Invasive Species decontamination.
...Read More
---
Historically, car wash operations have consisted of soaking, washing, and rinsing with little concern of where that dirty water goes. Ideally with drought-like situations, the water should be constantly recycled in order to eliminate unnecessary consumption; now, Hydro Engineering Inc's new solution is that dirty water can be reverted back to clean water and stay in the system, saving both resources and money in this recent California drought.
...Read More
---
The innovative Hydropad Wash Rack System is utilized to capture and recycle 100% of wastewater. Now, Hydro Engineering Inc. has developed ways in which to efficiently capture and dispose of dirt and debris that come from heavy equipment and landscaping maintenance.
...Read More
---
Hydro Engineering Inc was 1 of 179 companies out of over 6000 to achieve the exemplary level of contract performance supplying quality products to our men and women in our armed forces.
...Read More
---
Cliff's Natural Resources PTY LTD and Hydro Engineering Inc. have completed the installation of a completely portable and environmentally friendly Hydropad wash rack, which recycles and completes waste water treatment.
...Read More
---
The American Bonanza Mine and Hydro Engineering Inc. have completed the installation of a completely portable and environmentally friendly Hydropad wash rack which recycles and reuses the wash water.
...Read More
---
Hydro Engineering delivers and commissions its green wash rack as part of Boeings KC-767 aircraft refuelers program supplied to the Italian Air Force. This completely portable wash rack also collects and recycles the water from the aircraft washing process.
...Read More
---
Major changes to storm water pollution prevention plans (SWPPP), are on the way. Hydropads from Hydro Engineering Inc can solve your chemical containment requirements and your cleaning operations requirements.
...Read More
---