Invasive Species Decontamination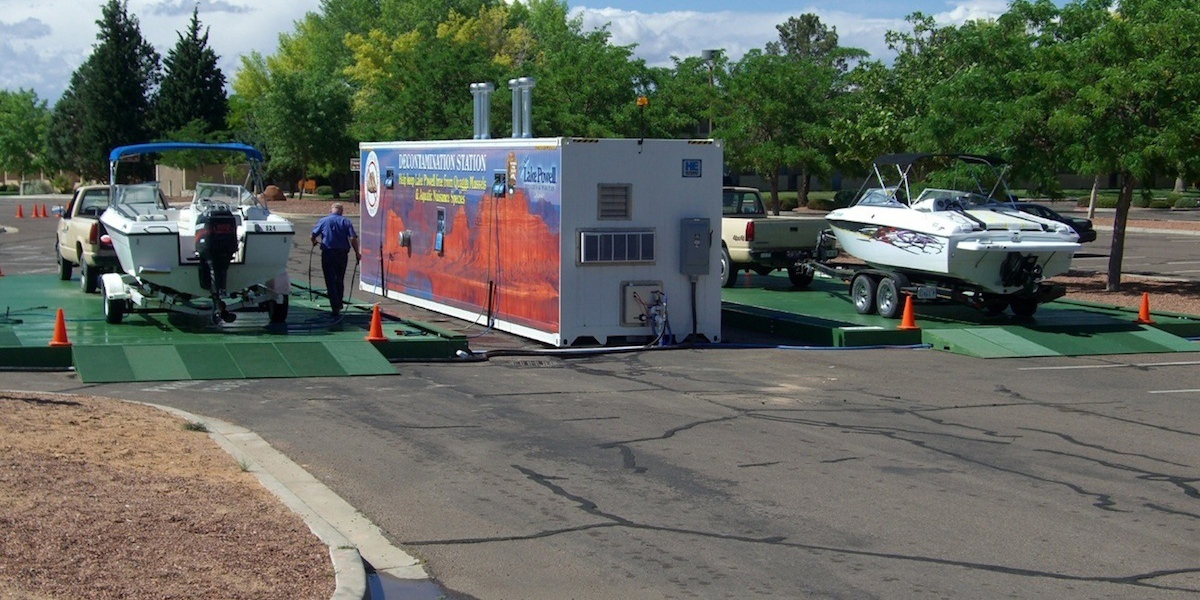 Hydro Engineering Inc's decontamination systems are the answer for invasive species decontamination.
We have the entire TURNKEY PACKAGE
Hydroblaster invasive species decontamination systems are a complete package of equipment delivered with everything you need to protect your body of water.
Washing, wastewater capture and containment and wastewater recycling equipment are all included.
Hydrosite climate-controlled equipment enclosure
Plumbing & electrical systems meet all local, state and federal codes
All pre-wired, lighted, plumbed, heated, air-conditioned, insulated and weather-tight
Complete secondary containment
Freeze protection and backup freeze protection
Emergency man door entrance/exit

Download a product Brochure

Hydrosite Watercraft Decontamination System Overview